'MHALA Loved Me Back to Life'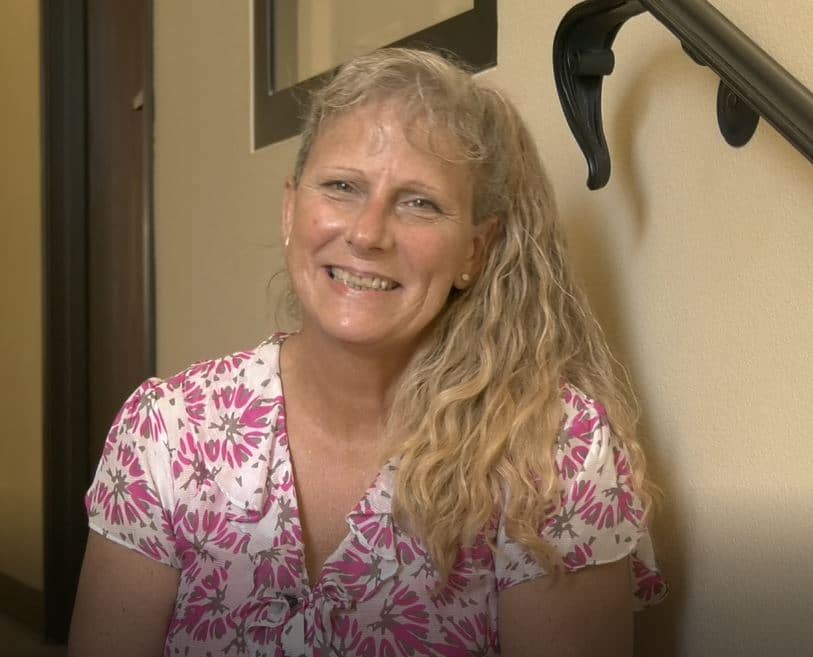 It was the promise of a hot shower that convinced Roxanne to visit Mental Health America of Los Angeles.
Roxanne was a copywriter at a radio station before her world came slowly crashing down. A back injury, depression after a failed marriage, and lapsed health insurance banded together to pull her into a downward spiral. The mom of three found herself without a job and unable to pay for her home.
Not quite understanding the nature of her disability, Roxanne left her youngest children with their father and moved into her car. When there was space available, she stayed at a shelter.
"My life was a big, deep, dark hole that just kept going," she says. "There was no light at the end of the tunnel. It was just dark – and I was falling. I didn't know who I was."
Roxanne lived on the streets for three years. The shelter referred her to MHALA, where she found that shower she longed for, a place to eat, and assistance to help her find housing. As she started working with her MHALA team, something sparked inside of her – a distant memory of who she once was. She moved into an apartment and got used to living indoors again, but there was more to be done.
"I was here physically but mentally, I was gone," she says.
Through MHALA's strength-based program, Roxanne received therapy, medical treatment, and peer support. When she was ready, she learned about another MHALA service: employment assistance. Roxanne began working as a receptionist and clerk in MHALA's Antelope Valley Enrichment Services in Lancaster.
"That sparked something in me – it made me start remembering what I used to do and who I was."
As her confidence started to return, so did her belief that she, like all of us, has value and life experience to share. Today, Roxanne wants to help others the way she was helped.
"I don't think I would have the life that I now have without MHALA and my peers," Roxanne says. "MHALA loved me back to life. It was beyond just their programs – their hearts and souls were in it."
Every day, your support makes success stories like Roxanne's possible. We believe that each individual has the capacity to come back from a dark place, recover at their own pace, and thrive.
You can help us transform more lives.