MHALA's Voices for Justice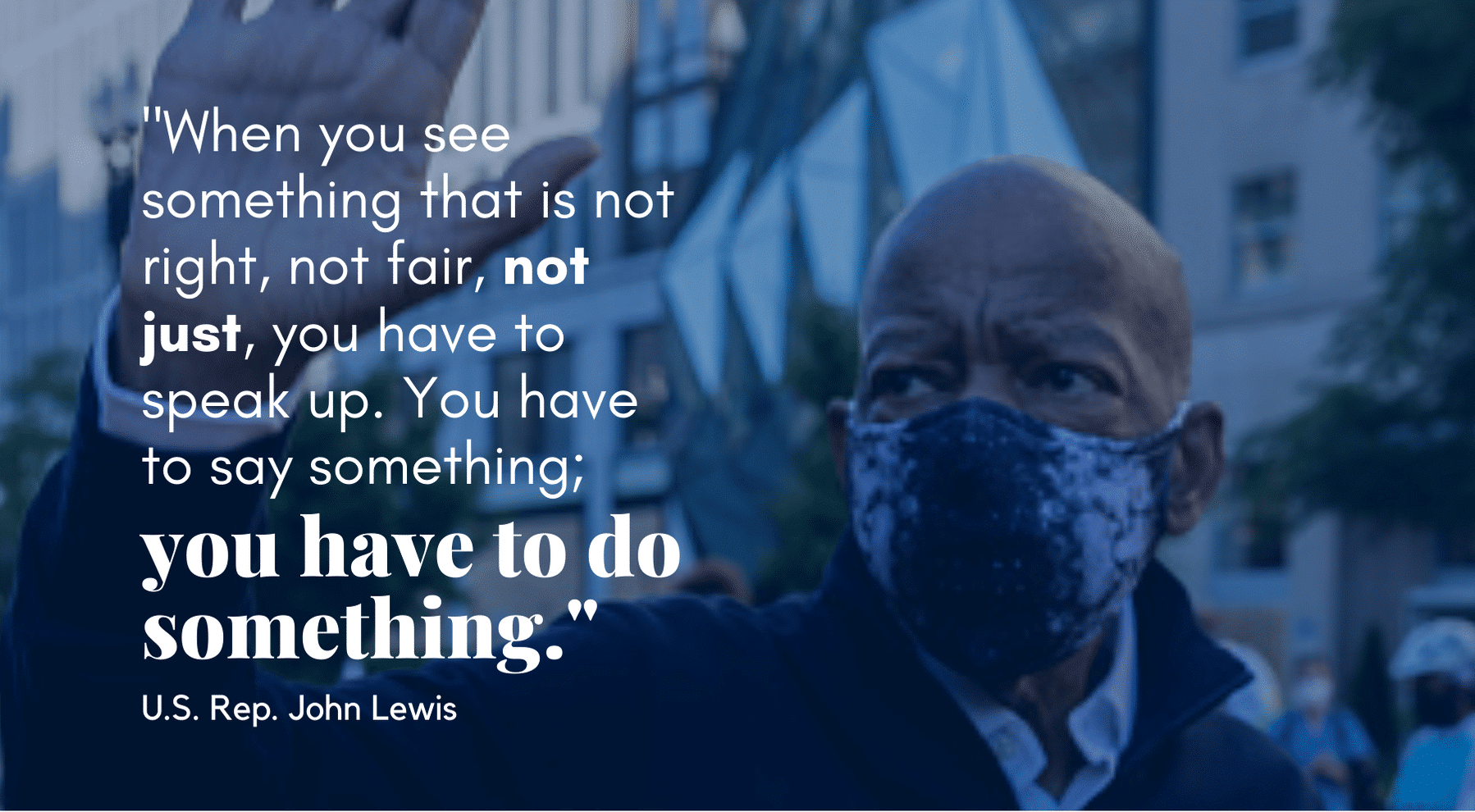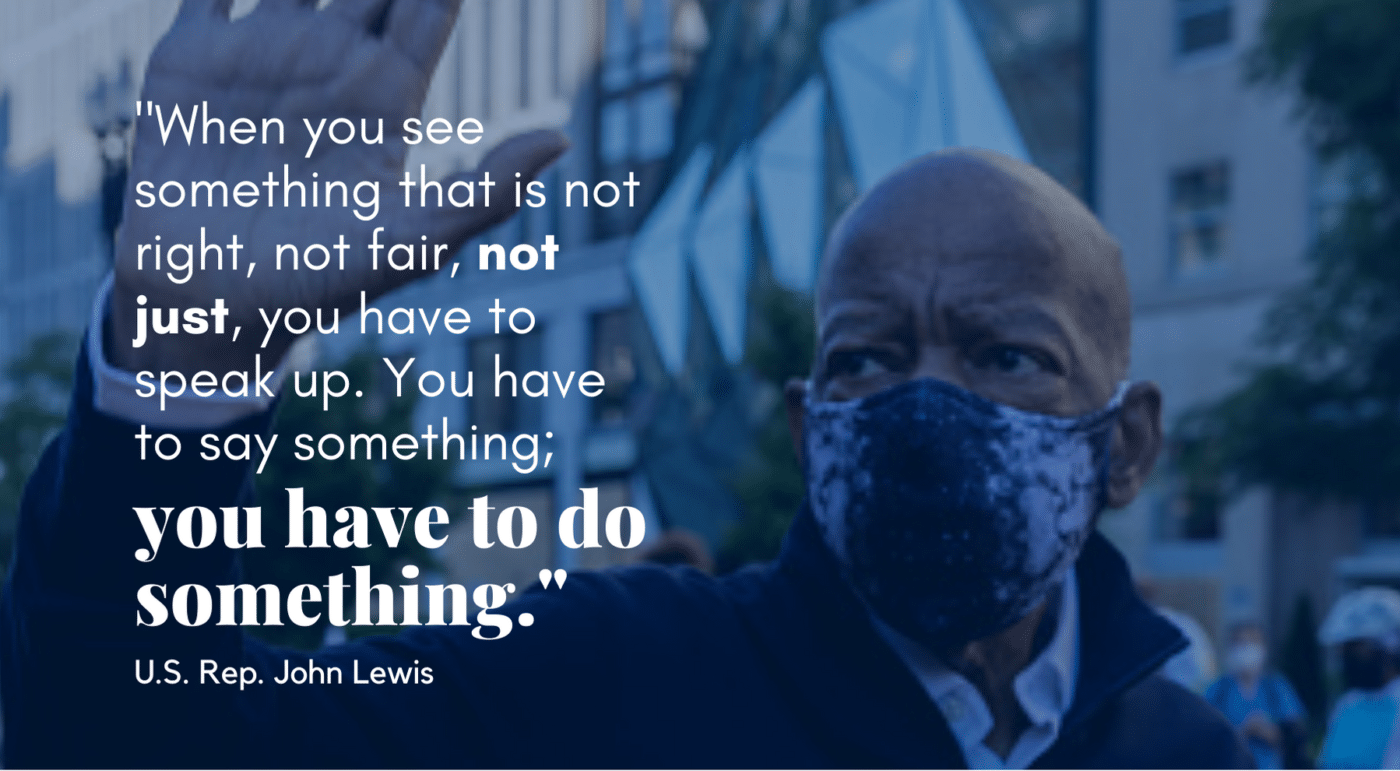 On this momentous day when justice was served in the George Floyd trial, after so many times when it was not, MHALA doubles down in our efforts to bring equity and justice to all people. Violence, racism and injustice damage the mental health of all of our communities. The following messages were written by our MHALA teams in support of our Black and African American community.
Christina Miller, Ph.D.
President and CEO
April 20, 2021
It is with saddened hearts, solemn tears and much conviction that we profoundly oppose the repetitive blatant attacks on the lives of Black men, women and children in this country. The time has long passed to begin conversations that divulge uncomfortable truths, expose hidden agendas and dismantle inequitable systems that target specific communities. Action is required — action that yields diversity, equity and inclusion.
Project Opportunity unequivocally speaks and stands in solidarity and supports Black Lives against racism, violence, oppression and inequality in all forms. It is up to ALL of us to not only demand but to work toward TOTAL CHANGE!
"Until the great mass of the people shall be filled with the sense of responsibility for each other's welfare, social justice can never be attained."
– Helen Keller
Project Opportunity
Without Racial Justice, Our collective Mental Health cannot manifest.
Carey and John
Sometimes the fear is heavy – What's ahead and for the future,
My daughter and granddaughter – Will they feel the grief and torture?
Or will it be my grandsons – All of them are in the mix,
While some of them have skin to pass – Can this barrier be fixed.
I know that times are changing – Almost everyone can see,
Opportunity is different – When you have the shade like me.
Don't get me wrong, I know for sure – No doubt or hesitation,
Everyone's not racist – And believe in God's creation.
We're speaking on the differences – Driving while you're Black,
We're marching for the people – Caught up in these racial acts.
There's a difference when you go to school – A difference when you shop,
Sometimes the biggest difference – Are when we see our people drop.
Being Black has been the same – For many, many years,
Its finally gotten to the point – We're addressing hidden fears.
We work real hard; we do our best – We try to overlook,
The fear we have to carry – Racial profiles can't be shook.
This didn't start just yesterday – The corruption's been the same,
This way for which we're living – Has somehow got to change.
We don't need war or riots – For we all just need to teach,
Be constant with our voices – So the messages will reach.
They'll reach out to the White House – To the slums and to the hills,
We'll pray for hope and unity – That no one's hurt or killed.
Right is right and wrong is wrong – Where does this stigma end,
I worry for the children and what shape will they'll in.
I can say – without a doubt – I teach them unity,
No matter what your color – You have opportunity.
The actions that are going on – Go back from in the days,
Children are still being taught – To treat us like a slave.
The teaching & the teaching – The lack of God and trust,
Makes them feel superior – To look down on all of us.
Yet just like every rainbow – All the colors seem to shine,
I pray for all the people – Who have suffered though the times.
I pray that there will be a change – A brand new way of teaching,
And if you don't believe in God – Find a way of social reaching.
To gain an understanding – That we're all here on this earth,
Let's put the negative to rest – A brand new day – Rebirth.
Rochelle Johnson, Personal Service Coordinator, Long Beach
Definitely challenging times we are facing these days. Covid19 and the many lives lost due to this pandemic and to top it off an increase in hate crimes on AAPI, our African American communities and many others. I often wonder what is the reason and what does the attacker go through prior and after they have committed that horrendous act. It is an attack on a human of a specific ethnicity. But it is also an attack on our community and humanity in general. Such attacks leave many wounds and scars that are hard to heal. Those wounds re-open up when another attack comes up. It is not only police brutality. It is a human causing harm. Why do they feel they have the power to do that? With no remorse or a clear conscience? They have hurt someone to the extent that a human life has been taken away, leaving families behind with an empty, irreplaceable gap.
Moving forward, things to keep in mind:
We have no control or idea what other people are going through (emotionally, physically, financially, housing status)
REACH OUT
Offer a random act of kindness
Pay forward a good deed someone has given you
Without getting to involve in religious issues, offer to keep someone in thoughts and prayers with their higher power
Smile
Pay a compliment
Perhaps these might not resolve entirely the issues we are facing when it comes to racial or discrimination that has led to hate crimes recently, but you might make a difference in someone's life that might be experiencing a tough time and you never know you might be preventing someone to break down to the extent to want to act on an attack on someone.
"I've learned that people will forget what you said, people will forget what you did, but people will never forget how you made them feel. — Maya Angelou"
Long Beach Navigators
There is no place for racism in this world. Our Black brothers and sisters have endured hate through hundreds of years of slavery and continue to be persecuted against in our communities for the color of their skin. The violence towards young Black men and women in this country needs to come to an end. We all deserve the freedom to walk down the street without fear that we may be killed in our own communities.
Integrated Service Center, Long Beach
In 1991 Rodney King was beaten and I thought that was the beginning of change. In 2009 when Obama became president I found hope again. I've lost hope. We keep standing. We keep trying to be seen. We keep wanting to be heard. We want our lives to matter. We want an opportunity for real change. We just keep praying and believing our children's children will be able to live Martin Luther King's dream. I pray our hearts are healed with peace and comfort during these difficult times. We all stand together in this pain. WHEN THEY SEE US.
Adult Team Services, Antelope Valley
As we attempt to heal from the residual effects of the COVID-19 pandemic, it is saddening to digest the increasing reports, over the years, of racism, discrimination, horrific acts of violence, and the many hate incidents devastating our country. We grieve for the people whose lives were cut so short, and we condemn the upsurge and unnecessary violence against the African American community and other people of color. We've come to a pivotal time where we must ALL stand in solidarity with ALL communities of color and denounce racism of any kind. We are all in this together and may peace be with you all.
Opportunity Center, Antelope Valley
As we bear witness to the painful events impacting the Black and African American community, which only repeat a long history of injustice and trauma, we experience an overwhelming wave of emotions. Words are a powerful start, but we know they are not enough. We commit to being people of action, driven by a fortitude of belief that we are one human family with our destinies intertwined with one another. We choose to be Anti-Racist by being active listeners and learners, reflecting on ways as individuals and as a program we can be of better support to the Black and African American community, advocating for social justice, and not shying away from challenging transparent conversations.
Wellness Center
We stand in solidarity with the Black and African American community, and reject all forms of racism, discrimination, and violence directed at them, including police brutality. We value and celebrate the rich diversity in our team, the Veterans we serve, and the community we work, and through our work, strive towards building a more just and equitable society. Our heartfelt condolences go out to everyone affected by the ongoing, horrific tragedies perpetrated against the Black and African American community, and we as a program will honor those lost by continuing to be champions of the vulnerable and voiceless, helping them to return dignity and hope into their lives.
Veterans Services, Long Beach
We are deeply saddened by the events that have recently transpired involving Daunte Wright a 20-year-old father of one who was fatally wounded in Minnesota, the same city where George Floyd passed and Lt. Caron Nazario who was improperly stopped and harassed during a traffic stop.
We stand in solidarity with the African American community and condemn all acts of violence, harassment and policy brutality. The MRC as a team is committed to working with community leaders and partners to ensure that we are creating a safe space for the African American community.
Something has to change and it is up to every single one of us to build a society that is equal and inclusive for all.
Veterans Services, Antelope Valley
Violence is not the answer.
We are all united.
Unity is strength, division is weakness.
Our true nationality is mankind.
Transition-age Youth Services, Antelope Valley
We at TAY Academy, as a collective support the African American and Black community during these trying times and after, because we believe that we are much stronger together when we are united. It is our choice to be part of the solution or to be part of the problem … we at MHALA TAY choose to be part of the solution.
Transition-age Youth Services, Long Beach
A broken system and the media cannot define the real narrative. Violence against Black bodies must stop. Criminalizing Black men posthumously must stop. Victim blaming must stop.
Training Services, Long Beach
Hearts broken and bruised …
Spirits tormented and twisted …
Souls resilient and strong …
Shining light on the shadows of racism and hate …
We embrace the dream and hope for a better future
We see your courage and sacrifice
You are not alone
We stand with you
We reach out offering help, empathy, support, kindness, love …
We are here
Employment Services, Antelope Valley
As a leader in the mental health field, MHALA continually looks inward to determine how we can design new services and implement changes to our current services that are tailored to match the unique needs of the individuals in the increasingly diverse population that we serve.
Employment Services, Long Beach
Now is the time! This must end! NOT ONE MORE life should be lost due to racism!
Black Lives Matter!
We collectively denounce racial inequity and racial injustice in all of its forms and manifestations.
We grieve the loss of so many Black lives and our hearts and our prayers go out to the many, many families who have endured the loss of their loved ones. Our sorrow will not drown out our responsibility to listen, to speak out, and take action to become anti-racist. We must address racism directly and immediately when it occurs. We endeavor to meet the challenge of engaging in honest, productive, discussion and ACTIONS that lead to effective, meaningful, and sustained change.
Outreach and Street Medicine, Long Beach
We are in the midst of an era that has brought up a lot of fear and confusion.
From all walks of life we have all been tested and our integrity and togetherness has been tested as well.
From violence, to words that surface nothing but pain and anguish and trauma, what better time than now
To embrace each other, hear each other and love each other.
We are here for those who feel like they are not being heard and need someone to listen.
Where there is anger there is room for love, be the love
Where there is pride there is room for humility, be the humility.
It takes courage to be the change.
Eden Nowak, Outreach Specialist, E-6 Outreach Team, Antelope Valley
We stand in solidarity with the Black Lives Matter movement, and with all Black and Brown staff, students, friends, and with all who have experienced racism and other forms of injustice.
Housing Services, Antelope Valley
Racism continues to be at the root of so much pain and ugliness in our society – from the East to the West coast in the US. As long as that's true, the United States twin idea of freedom and equality will remain out of reach. Loving your neighbors means dismantling racist beliefs and systems to bring justice. Funding mental/physical health care equally so that no more lives are lost unnecessarily. Join us in mourning Daunte Wright and others, working to ensure this tragic loss never occurs again.
The Black Lives Matter movement isn't a trend. Racism is a system, not an event. We are responsible for each other, now is the time to embrace that responsibility, we all HAVE to take an active role in that effort.
Housing Services, Long Beach
As an agency, we are committed to driving real change to build a more equitable society. This requires long term commitment and pushing beyond our comfortable boundaries. We are promoting diversity and inclusion not only in the workplace but also in our communities. We may not be able to change the world but we can change OUR world within our own organization by embracing the power of community and value different perspectives. Everyone should have equal opportunity no matter what color we are.
Accounting
We are reminded again that violence targeting people of different colors, ethnicities and backgrounds must be stopped. Human life should be valued regardless of color. The employees of MHALA continue to commit ourselves to combatting racism and discrimination and ensuring equality, respect and dignity for everyone.
Human Resources