MHALA's Employment Program provides employment services to individuals with mental health needs by identifying options for them regardless of their barriers.
The program uses paid work to assist members in understanding the meaning, value, demands, and rewards of paid employment. This helps members to learn or reestablish marketable work skills, work attitudes, and behaviors while they develop work tolerance.
In addition to direct employment, we offer assistance with:
Literacy and math skills
Basic computer skills
Completion of certificates required for various employment opportunities (i.e. food handler certificates, guard cards, etc.)
Completing a high school diploma or G.E.D.
Preparation of resumes and cover letters
Helping members apply for admission to advanced degrees and financial aid
Building coping strategies to overcome mental health barriers that might impede participation in school or employment
Our Employment Program has a four-tier system designed to facilitate the job process for members:
Employment Essentials
MHALA's Employment Essentials is the first step for those who have no employment experience or have had a prolonged absence from employment. An employment specialist works with each member to find out what they need, set goals, and review their performance.
Community Internships
Members ready for the next step can move on to MHALA's community internship program, developed in partnership with members of the local business community. Members work up to 16 hours a week under the supervision of a business.
Social Enterprises/Work Adjustment
MHALA's Social Enterprises – The Village Cookie Shoppe, Deli 456 and its catering services, and Preferred Staffing Services ­– offer members who are overcoming mental health roadblocks the opportunity to learn valuable skills as they move one step closer to self-sufficiency.
Community Employment/Job Development
Once our members feel they are ready, our team of employment specialists work will help match them with employers to find them jobs in the community.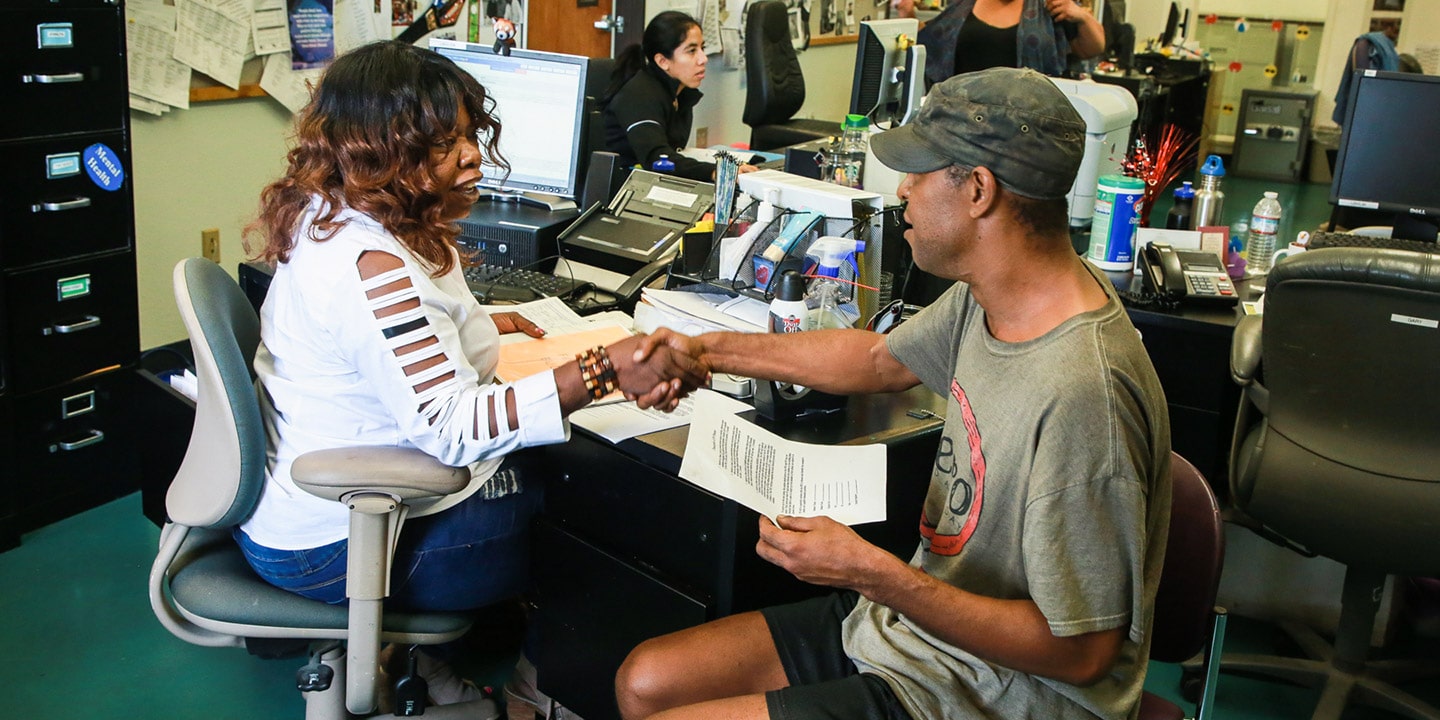 MHALA offers employment services at the following locations:
Long Beach
Integrated Service Center
1955 Long Beach Blvd., Long Beach, CA 90806
T: 562-437-6717
Lancaster
506 W. Jackman Street, Lancaster, CA 93534
T: 661-726-2850