'TAY Has Helped Me Come Out of My Shell'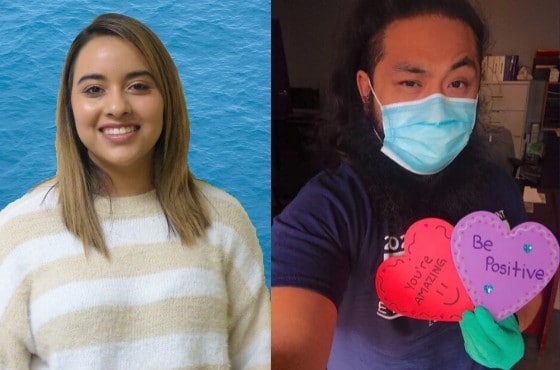 Before the COVID-19 pandemic hit Los Angeles County, Julian attended weekly group meetings at the Transition-Age Youth Academy in Long Beach.
Every Friday, he and the other TAY students would come together to enjoy food, talk about community issues, and play games. Every so often they would enjoy outings to area attractions like Knotts Berry Farm and local beaches.
"I used to keep to myself. I was very shy," says Julian, who has attended Mental Health America of Los Angeles' TAY program for nearly two years. "I'm slowly getting more social. TAY has helped me come out of my shell."
The group meetings and outings have temporarily ceased while California remains under lockdown — but not much else has changed, he says. Julian is in regular touch with his personal service coordinator and knows he can reach out whenever he wants.
"They listen to our suggestions," he says. "There are no barriers. From the get-go I felt like I could cross them, which for me is difficult to do."
Resilience is a common factor among those served by MHALA, and TAY's students are no different. The TAY program, exclusive for young adults ages 18-25 with mental health needs, has remained a constant in their lives through the COVID-19 crisis. In fact, what could have been a huge hurdle for these students has turned into opportunity.
"Communication with TAY's students has not just changed but actually strengthened," says Catrina Flores, senior clinical director and director of TAY services in Long Beach. "Because we don't have physical interaction with them right now, it has forced the students to communicate at a whole other level. They are more forthcoming about the issues they are facing."
Echoes Joana Pavo Domingo, senior clinical director and director of TAY services in the Antelope Valley: "Conversations between students and personal service coordinators are now longer. We are helping them cope with the added stressor of the pandemic as well as other issues such as school."
Their personal service coordinators, therapists, and doctors are in constant contact with the students, she adds. Some students stop by once a week — following social distancing guidelines, of course — for help with money and medicine management. If someone has a need for groceries or diapers for their children, TAY's team will step in.
And it's not just TAY students that these centers are helping. Inspired by the resourcefulness and adaptability of the thousands of people we serve — and committed to their health and wellbeing — MHALA has doubled their efforts to protect our members. Long Beach's TAY Academy, in fact, has temporarily become a distribution center for hot meals, masks, and other necessary equipment for MHALA's South County sites.
We look forward to seeing Julian and the rest of the TAY students in person one day soon. With our donors' support, we continue to feed, shelter, and tend to countless individuals with mental health needs and limited financial resources, including those who are or have been homeless.
We are facing the biggest health crisis in modern history. Now, more than ever, our students and members need the comfort of constancy and the assurance that the future holds the promise of hope, opportunities, and health.