Jump Start Fellowship Program
Please note that the Spring 2021 session has been cancelled due to financial uncertainties caused by the COVID-19 pandemic. We will share additional updates soon.
The Jump Start Fellowship Program is a 12-week, full-time program for those who want to work in the public adult mental health field. Since its first session in 2007, Jump Start has graduated over 700 individuals who have moved on to work or pursued higher education in the mental health field.
Offered in the spring and the fall in Long Beach, Jump Start combines classroom learning with applied internships. Graduates earn a certificate as Mental Health Recovery Specialist.
Beyond classroom training, participants are matched with an internship so they can put learned skills to practice. By the end of the program, participants will have completed 180 classroom hours and 240 internship hours.
Eligible candidates for this program are those who have completed 24 college credits. Preference is given to applicants who have a bachelor's degree in any field, or those who have a lived mental health experience – or have a family member who does ‑‑ and have completed 24 college credits. Individuals who are bilingual and/or bicultural from underserved populations and have also completed the minimum 24 credits are encouraged to apply.
Jump Start is a partnership with the Los Angeles County Department of Mental Health and seeks to help build a diversified workforce. For more information, call 562-285-1330 ext. 1052 or email us at jumpstart@mhala.org.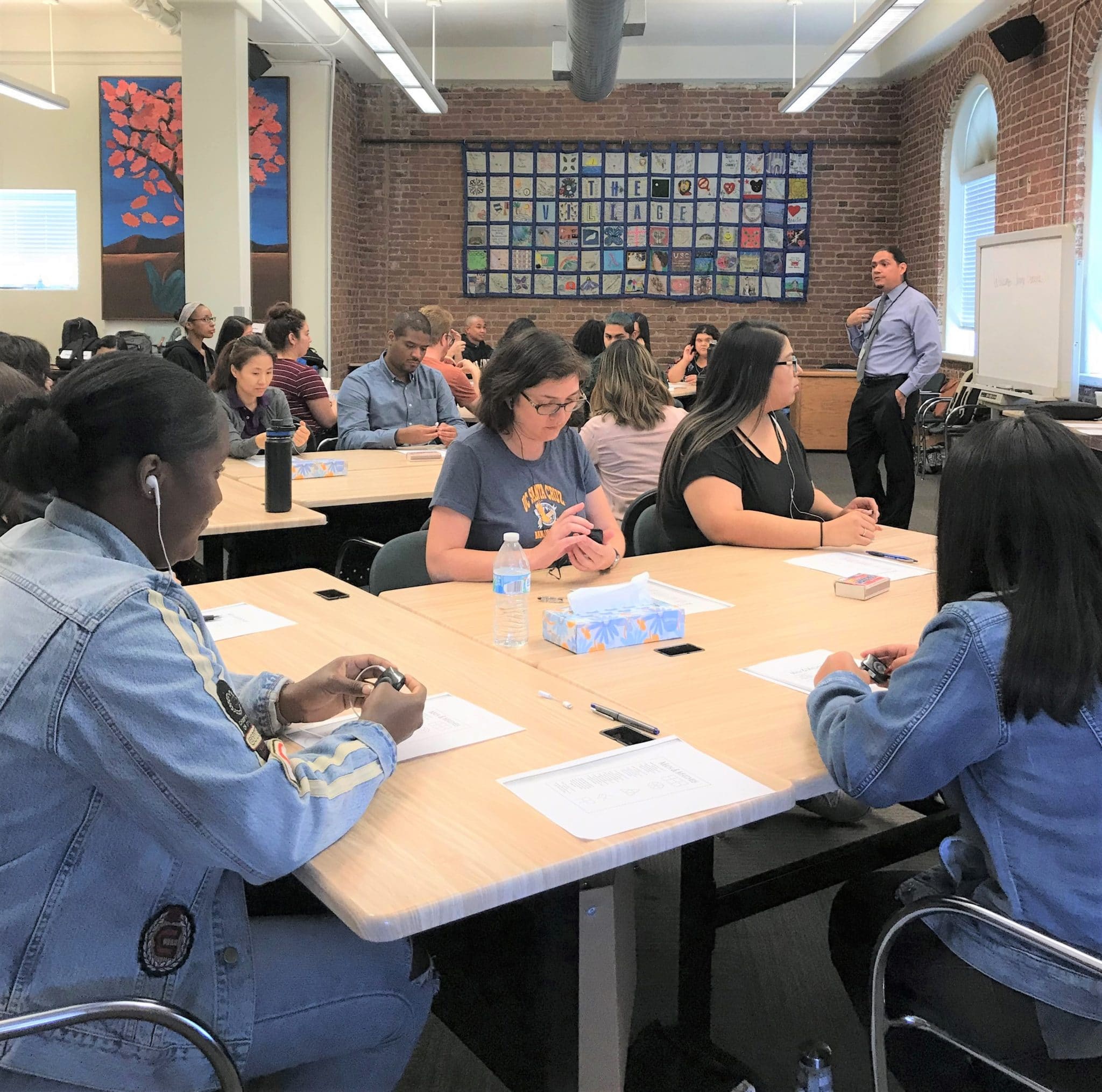 TAY Immersion Training
TAY Immersion Training is a customized workshop that immerses participants in the principles and practices of transition-age youth services. Some of the topics covered include understanding what it means to "meet a young adult where they are," determine service and treatment based on abilities and strengths, focusing on overall wellness and health, and mentoring and creating supportive relationships.
The training, offered in both Lancaster and Long Beach, is recommended for staff, supervisors, administrators, mental health and adult system of care directors, and partners (including housing providers and law enforcement).
For additional information, contact kesquivel@mhala.org or by phone at 562-285-1330 ext. 1051.