With Pandemic Heaped on Crisis, Homeless Services Are in Triage Mode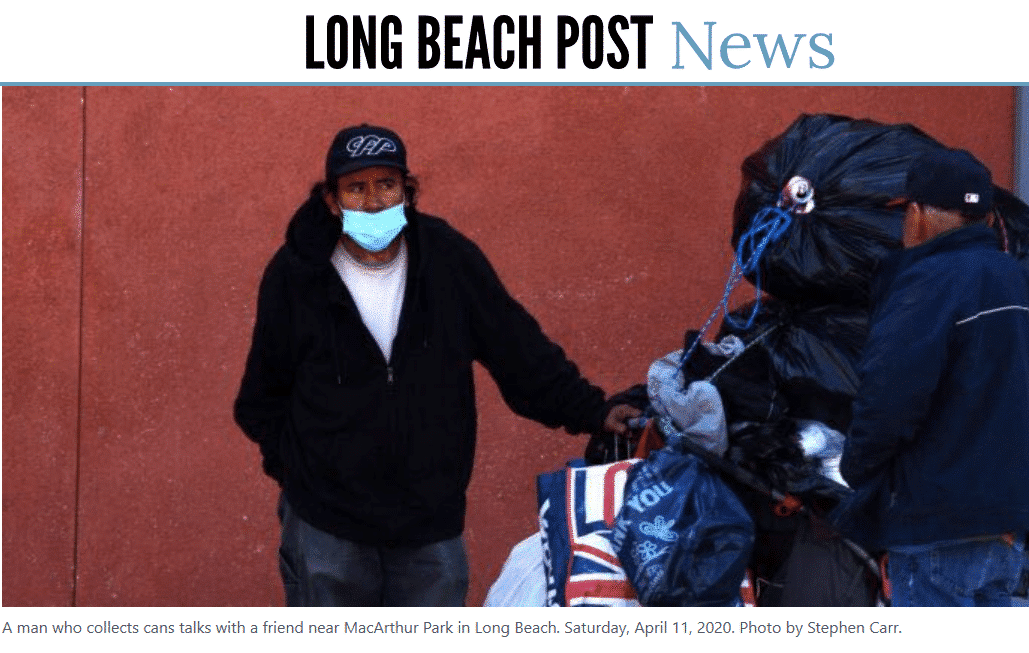 About 10 people live in the Dominguez Gap homeless camp along the edge of North Long Beach. Some are older—one woman just turned 81—and many have been there for years.
"They're a real community," says Laurie Ramey, a homeless-outreach director. "They really look out for each other."
So when one man at the camp came down with a fever and other flu-like symptoms in late March, Ramey and her team—who have been checking on the camp daily—worried he wouldn't want to leave his community for isolation in El Segundo, where he'd be tested for COVID-19.
Continue reading in the Long Beach Post — will open in a new tab.